You Are Now Enrolled – Important Information! 
Please follow the 4 steps below, otherwise you may miss out on parts of the course.
Together we will be working on a live site, and the training will take place on WordPress (we discuss this in the course).  To keep your site free during the training, you can register on WordPress.com and then set up your site name and you will have a free space to work from.  If you already have a site elsewhere or you want to use another builder package, then use the training to understand the principles and see how your site 'functions'.  A training video is below to show you how you set up a site on WordPress and what "theme" to install ready for the training.
There is a second option, for a small fee, you can get an account on our specialist hosting.  For this you get a hosting account for a whole month.  You can do your test site, revisit it as many times you like after the training.  If you decide to do your build on the hosting account, it can be transferred to your main domain once it is finished!  You also get to learn about how a good hosting can help your website with Google ratings, security and communication; we show you all in the set up video.
So please follow the 4 steps (ignore the ones that are not relevant if you don't want to do the live build with the training).   Look out for the welcoming email.  Each day there is a live Q&A in the morning (so any issue ping email over the day before or leave a question in the private group).  Then there is a small series of training videos to work through, links are provided each day in the emails and private group.  If you haven't joined the private FB for this next weeks training, CLICK HERE.  After the course has completed, you will be back in the main 5 day group for ongoing support, networking and other training opportunities.
1. Sort out your hosting platform on which you want to do the live site build.   On the buttons, select WORDPRESS BASIC to get the pop up training video or SPECIALIST HOSTING to order your own space (you get a 'real' person setting up your account, based on your name, a training video and 1 month access for £10).
2. Obtain an image editor package that can edit using layers – PhotoShop is the professional package, but there is a free one available called GIMP. If you have any others you are aware of, or use, great.  Our training element will be filmed using GIMP, however, if you know your way around another software package, you will be able to follow easily.  Visit this page to download GIMP.  Once you have downloaded it, install it and then open it, just to ensure your system can meet its requirements.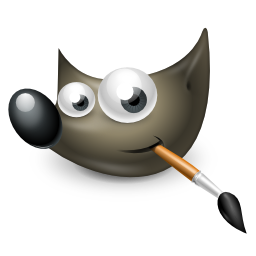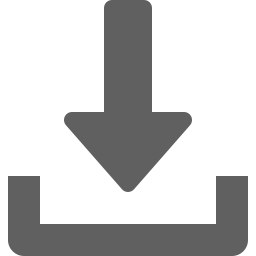 3. Download the working documents –  this will be a zipped file (I hope you have a zip package – 95% of desktop/laptop users do).  In the file will be a series of images that we will go over together in the site build, as well as the 16 point guide.  You can use this to tick off parts of the course as you go through it, to ensure you have covered the 16 promise points.  There is also space for you to write down your 'mission statement'.  CLICK HERE to download
4. Write Out Your Mission Statement – to focus on your business you need to write out ONE paragraph that covers your key service/product, focus deeply on your ideal customer (and what makes them ideal), what problem your product/service solves for them (and benefits them), why they are going to recommend you and finish off with a strap line phrase (e.g. Just Do It, or If Carlsberg Did…) that reflects your business. Use our template below on the button below.
WHAT NEXT? Look out for your introduction email – A. keep an eye out and ensure your email provider has lifetoolsdigital.com in the safe senders list, B. ensure you are in our main 5 day Facebook group HERE and the 5 day Live Challenge Private group HERE (if you haven't yet joined), C. if you are not on Facebook, we will be doing our lives on Zoom so regardless of where you are, you can join in the daily live recordings; after these will be put on our website for you catch up on.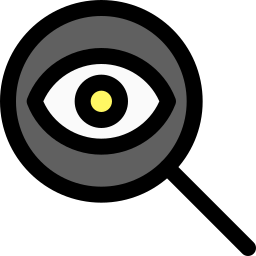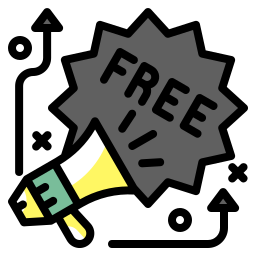 Remember
THIS IS ABOUT YOU and what you can get out of it – make a note of things you want to learn and understand as we go, in 5 days we cannot do everything, but we touch on a lot of foundational bases which you can then develop.  Also, you are going to gain access to other business related inspiring material!  These are 💰💰💰 material that you are going to access free within the course….oh and you get access to – see below 👇👇👇
Remember ☝ as well as teaching you all of the foundational basics, and you get to build a small live site, we touch on 18 points that give key business and website insights.  These touch on design, sales, prospecting and some real life examples that will spur you on.  These insights are all on a guide which you can download below.  The guide also has the space for you to do step 3 above (your mission statement) and space for you to write down course notes as you go. 
FANTASTIC BONUS GIFT FOR ENROLLING
Business Idea Generator Guide. Get access to this which shows you over 100 types of businesses you can set up to earn money, some involve NO MONEY to set up! Different market places and ways of getting sales from your own skills! It's a no brainer for anyone wanting to get a new business, second income or just earn some spare money. 
You get it for free, all we ask is a little help from you 😉  Find out in the course.